Uncle Myspace Comments, Uncle Glitter Graphics, images, and comment codes for myspace and other community websites.
Picture-frame plaque graphics with Cute "Uncle" quotes and inspirational sayings.
An uncle is someone special to remember with warmth, think of with pride, and cherish with love.

"Just call me uncle" framed picture of tiger.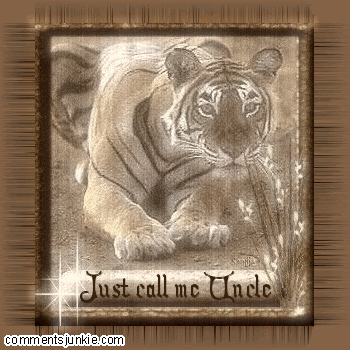 MORE (this is page 1) >> 1 | 2 | 3 | 4 | 5