Tagalog Comments, Tagalog (Filipino) Words, Phrases, Glitter Graphics for myspace and other community websites. "Mahal Kita" and more.
A selection of Tagalog greetings, plus a few mild insult words and phrases thrown in just for fun :)
"Mahal Kita" means "I Love You".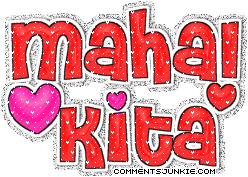 "Lab Kita" is an informal/slang way of saying "I Love You".

"Magandang Umaga" means "Good Morning".

"Magandang Gabi" means "Good Evening/Good Night".
Lamat!


Salamat ha!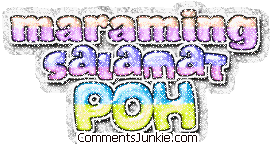 "Magandang Araw" means "Good Day".
MORE (this is page 1) >> 1 | 2 | 3 | 4 | 5 | 6 | 7 | 8 | 9 | 10