I LOVE (STATE) Myspace Comments, I (heart) US States (and Commonwealth Countries including Guam, Virgin Islands, and Puerto Rico) Glitter Graphics and comment images for myspace and other community websites. "I (Heart) Alaska", "I Love Arizona", California, and more.
These are presented in alphabetically by state name; scroll through pages (links numbered near bottom of this page) to find the State that you are looking for.
I Love Alabama

I (Heart) Alaska

I Love Arizona

I Love Arkansas

I Love California

I Love Colorado

I Love Connecticut


Delaware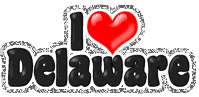 MORE (this is page 1) >> 1 | 2 | 3 | 4 | 5 | 6 | 7
Also see: 50 States for Greetings and Funny State Slogans.
and I ♥ Cities for your home town.