Niece Myspace Comments, Niece Glitter Graphics and comment images for myspace and other community websites.
Picture-frame style plaque graphics with cute quotes and inspirational sayings about nieces.
"My niece is a fashion princess" shiny plaque with handbag and heart-shape earrings.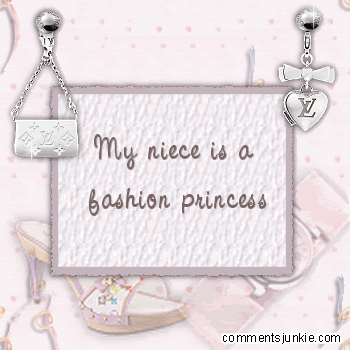 Cute greeting card graphic "To have a nice as wonderful as you, makes me one of the lucky few."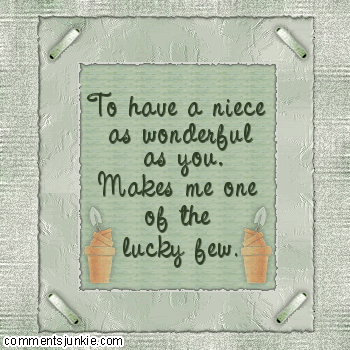 MORE (this is page 1) >> 1 | 2 | 3