Nephew Myspace Comments, Nephew Picture-frame style plaque Glitter Graphics and comment images for myspace and other community websites.
Cute quotes and inspirational sayings about nephews.
"I'm so happy you are my nephew"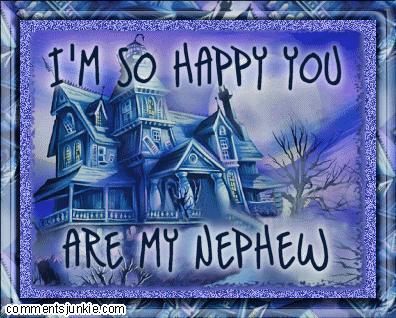 Plaque with quotes "Nephew you are a connection to life, a tie to the past, a road to the future, the key to sanity in a totally insane world".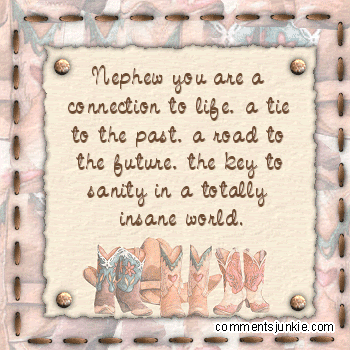 MORE (this is page 1) >> 1 | 2 | 3