---
Crazy Comments
Crazy/Mental Comments, Crazy Comment Graphics for myspace and other community websites.
---
"out of my mind - back in 5 minutes!"

"Seen it all, done it all, can't remember most of it"

My imaginary friend thinks you have a serious problem!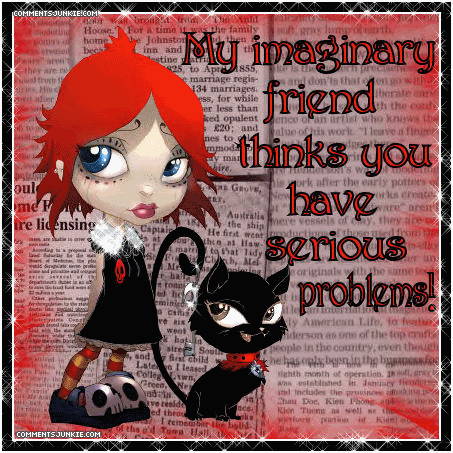 "Always be sincere, even when you dont mean it."

MORE (this is page 1) >> 1 | 2 | 3