Love comments 8.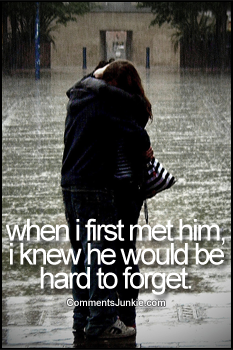 There is only one happiness in life. To love and be loved. Framed graphic with bouquet of pink roses.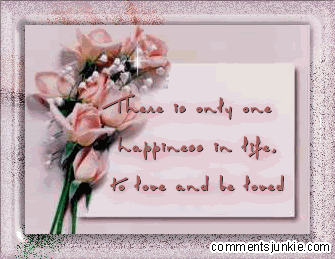 You are like spring. Every time I'm around you or think of you, you bring out new life in me.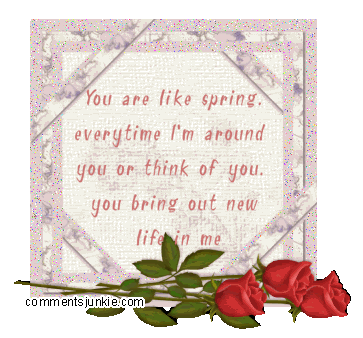 Robert Frost quote "Love is an irresistible desire..."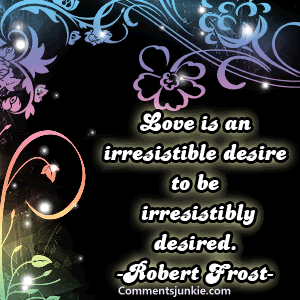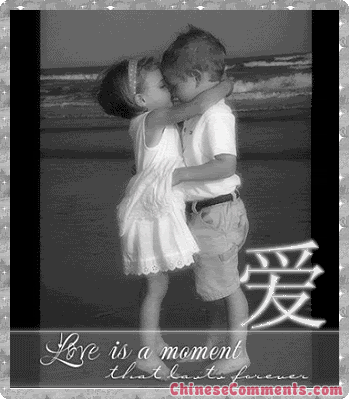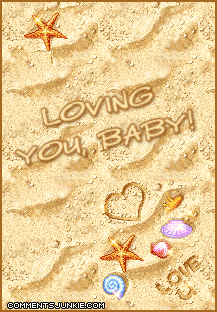 Loving you darling, makes me so confused, I've never loved someone, the way I'm loving you.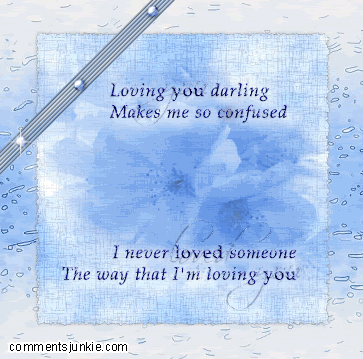 (this is page 8) MORE >> 1 | 2 | 3 | 4 | 5 | 6 | 7 | 8 | 9 | 10 | 11 | 12 | 13 | 14 | 15 | 16 | 17 | 18 | 19 | 20 | 21 | 22 | 23 | 24 | 25 | 26 | 27 | 28 | 29 | 30 | 31 | 32 | 33 | 34 | 35 | 36 | 37 | 38 | 39 | 40 | 41 | 42