Haitian Creole Comments, Haitian Creole Phrases Comment Graphics for myspace, friendster, hi5, orkut, and other community websites.
Assorted Kreyol greetings, compliments, insults, and flirty phrases.
Haiti Flag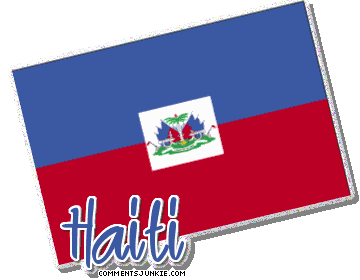 Bonjou! ~ "Good Morning" or "Good Day".

Bonswa! ~ "Good Afternoon".


Komon Ou Ye? ~ "How are you?"

Bonjou Cheri! ~ "Hello Darling!".

Cheri ou bel ~ "You are so pretty, dear".

Bet Led ~ "You're Ugly".

Mwen panse ou sexy! ~ "I think you are sexy!"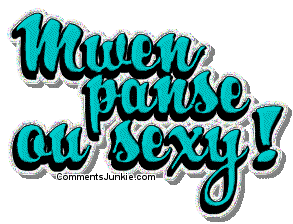 Mwen telman renmen ou ~ "I love you so much".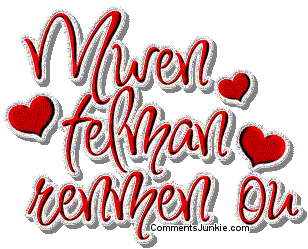 Wap blow mwen sou on stil! ~ "You are cramping my style!"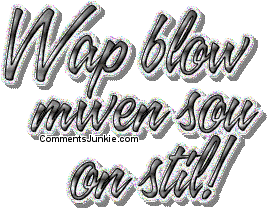 Very bold flirt.