Pretty flower graphic, stems for the shape of a heart "Friendship is like a flower that blooms and grows in beauty"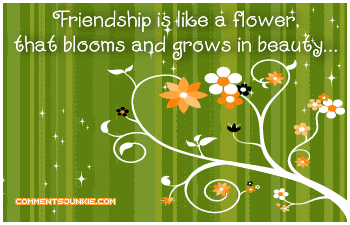 "When I'm famous..."

"I am what I am...."


Cute cow and daisies graphic "Remember that you can always COWNT on me."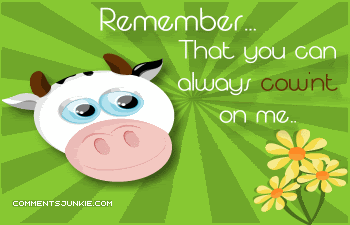 Good friends are like stars. You don't always see them but you know they're always there.

MORE (this is page 3) >> 1 | 2 | 3 | 4 | 5 | 6 | 7 | 8 | 9 | 10 | 11 | 12 | 13 | 14 | 15 | 16 | 17