Aunt Myspace Comments, Aunt and Auntie Glitter Graphics and comment images for myspace and other community websites.
Picture-frame plaques with Cute "Aunt" quotes and inspirational sayings.
Shimmering framed graphic of bluebirds and flowers "I love you Auntie".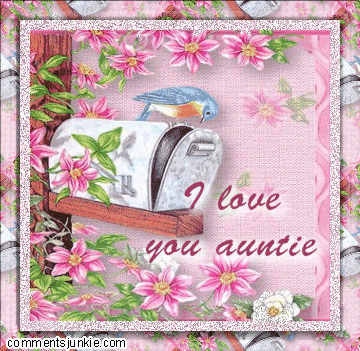 Cute pic of cat wearing hat "An Aunt adds beauty, joy, and love to life."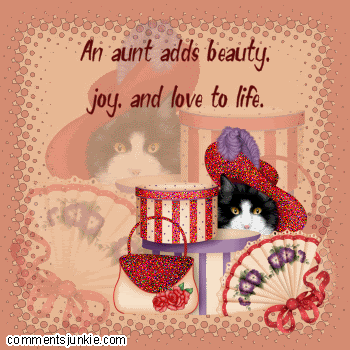 MORE (this is page 1) >> 1 | 2 | 3 | 4 | 5